You an return for Susanne's Space here!
This has been an interesting week...for me it is definitely a week of learning... learning about myself...the world.... and God.
1.I seem to write much about this journey started back in early September when it was found I had a squamish cc right on the tip of my nose. For the last two months I have had it impressed on me over and over again that that is the very worst place for a woman to have any cancer..
First, of all I am extremely thankful that it was no worse than Squamish cc, that it was discovered early, and especially that the MOHS surgeon only had to take 1 swipe in cutting it all away and telling me I am now cancer free. But the wound itself covers the whole top of the tip of my nose... so I learned to banish vanity in my life and to trust God and go with the ebb and flow of daily living!
2.Over the last two weeks I have had the removal, and the phase one of reconstruction. I, furthermore, have learned to slow my pace of living ... in some cases brave the world of strangers and their curious looks, endless explanations.. and that it is okay to just deny myself the pleasure of running around and enjoy the sweetness of solitude.
3 I have, also, learned of God's loving kindness expressed through friends cards, calls, the tangible prayers of so many loved ones throughout this journey!It is such a sweet reminder to the heart when one goes through life relatively unscathed and feeling sometimes a bit unnoticed, but then it is through the trial and suffering that God allows us to endure, that at the same time we are lavished with the caring concerns of others.
I pray that I will purpose my life to attend to that same loving concern for others during the good times of life!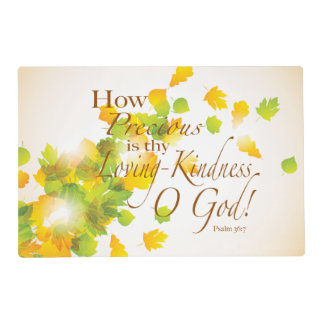 4.I have learned just how wonderful our loving Father truly is.. His strengthening presence in times of when without Him we would feel completely abandoned... I am thinking of those solitary moments after your family must leave you and go to the waiting room before the orderlies come to wheel into surgery... That could be such a lonesome road to travel without Him. Praise God I never am alone. And His presence strengthens us in courage, faith, and even, joy as we march onto the unknown with Him by our side!
5. Even as I sit here on day 3 following the beginning of phase two with 10 days to go...this stage is definitely a time of growing.. the rejuvenation of new healthy tissue... my own strength and confidence that God is still with me even when I look in the mirror and see the open wound, hoping for its bright red color.. the color of proper healing and life... because it is only covered with a clear plastic -like disc sewn into place. This helps to incubate the fertile grown being prepared for its graft in 10 days. I need God's confidence and aid in bearing up under the tension of not disturbing this new focus on my face... not to jar it, touch it, cover it,, to roll over on it in the night... not to bump into the wall in the dark of night ... surly God is birthing something new in me too, as I deal with and learn from this new focus in living! This may sound very trite when others endure so much more in their suffering... for, truly, I feel no pain, I do have a light at this short travail... I suppose it is just that we become so comfortable in our lives.. one day so much like the next.. very little in

inconvenience

us. Then suddenly things are turned topsy turvy.... God allows it to grow us.. to stretch us... to mature us.. prepare us for the next stage of something.. Oh, He and His Word can perfect me in such a way to please God and demonstrate His glory to others on this journey He set before me!