Today my mind is consumed with the marvelous trip we are planning to Ireland in a few months.. this morning I actually enjoyed a meeting with several of our friends who are going on this trip with us, and just to be together and chat about our expectations was so exciting. I didnt realize just how many great friends are going on this trip with us...One o f my favored places we will see is Waterford.
Mainly because one of my family line hails from that area... the O'Higgins's!
So no wonder when I picked out my favorite Waterford crystal it was named for this gorgeous Lismore castle.
But when we stop by there I dont intend to purchase more crystal... because we will also be stopping in
Belleek.... and I certainly would love to add to my very limited collection which includes this delicate sugar and creamer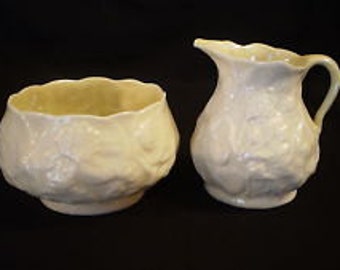 and the pitcher seen above which was passed on to me by a very dear cousin before she left this life.
To truly commemorate our trip, this Bunratty Teapot
would be perfection as we will be enjoying a medieval banquet at Bunratty.
Aw, the glorious dreams and expectations of a long awaited and longed for experience of returning to the homeland..the anticipation makes the trip that much more exciting!
A Return to Loveliness