Click the icon to return to Joyce's page!
1. What color is prominent in your home? Are you glad about that or wishing you could cover it up or remove it? My style is English cottage style... my home is English Tudor.. and for the most part the original colors a re rather bold. But my newer favorite color is pale blue and turquoise. So I am adding more and more of it this season.!
a cheery May table
some bright pillows in the sun room
and the parlor!!
Upstairs our master has been transformed lately...
and just yesterday we finally got the new carpet for the room.....
Can't wait to get it down!!!
2. What's something you'll NEVER do again?
I'd have to say drive across the Dahlgren Bridge!
This bridge has a steel grating .. no pavement.. so you can look right down into the Chesapeake Bay.
I am not a fan of bridges anyway.
This one is bad enough we have to go across it each time we visit our daughter..
Patroon Bridge across the Hudson near Albany.
The ice / snow salt does a job on this bridge.. it is so old, there is no shoulder... the lanes are narrow!.
I'm not so afraid of the bridges ... it is the fear of other drivers who aren't paying good attention!!! So many folks text on I90.
3. Tell us a couple of ways you fit the stereotypes associated with your gender, and a couple of ways you don't.
I am very intuitive...I consider it a gift from God.
I am a very romantic minded person. Too bad in my case with Hubs opposites certainly attracted.
I would rather linger around the dining table with the husbands and listen to their banter about yard work and sports, than sit with the wives in the kitchen and listen to them expound the precious attributes about their dogs.
I guess another one would be I love to be the navigator on our trips... I am very good with the map.! and GPS. heheheh
4. May is Motorcycle Awareness Month. Have you ever owned a motorcycle? Ever ridden a motorcycle? If the opportunity presented itself would you hop on a motorcycle and go for a ride?
NO, NO, and NO!
5. If someone wanted to understand you, what should they read, watch, and listen to?
First of all, I am a Christian... and my favorite Bible Scholar is Derek Prince. Most of his teaching is on Youtube.
IN my heart I believe I'm an old soul. I am not a very modern person. I long for the times of the past.
I love to read time travel books like any of Lynn Kurland's.
I am a huge anglophile so watch Escape to the Country on You tube or Netflix.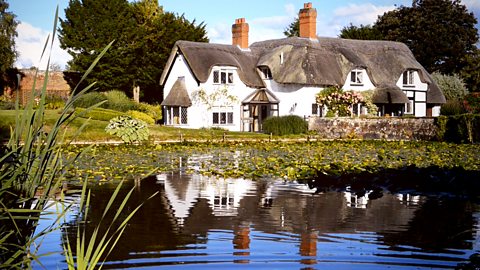 6. Insert your own random thought here.
Time to eat breakfast!.. Have a great week! I was just rereading this answer and thought folks would probably think" what a sleepy head!" We get up around 7 usually. and have coffee and yogurt, but then we take turns fixing a more substantial breakfast for brunch around 11. Yesterday it was Hubs turn and he made french toast and bacon.. Yum... We do this because usually breakfast has fewer carbs and we both adore breakfast!