Click Icon to return to SAHM..
The weather:::
This week is going to be miserably hot.... I'm committed to staying in the house most of the week... and we need rain so badly.... the storms go around us every time!!!
Right now I am:::
I just enjoyed a delightful breakfast of sausage and poached eggs.. Thanks to sweetheart for frying up the rest of the sausage this morning!too hot for coffee so an orange juice cocktail over ice tastes so wonderful... half glass of o.j. filled to top with soda water from our soda stream.... btw, a soda stream is a wonderful kitchen gadget... the water tastes exactly like my favorite , Pellegrino, soda water, but it's really only tap water... a soda stream pays for itself many times over!!!!
On my reading pile:::
I'm trying so hard to finish my latest Mitford book by Jan Karon.., Somewhere Safe with Somebody Good, it's not that it is not charming... But I have a hard time keeping up with the myriad Midford-ites .... it just seems like slow read to me this time and it is a long book, as well.
Movies or Shows I watched this weekend:::
I feel like I saw
the Amelia Earhart documentary on the History Channel because my husband watched it and has been telling me all about it this morning.. Apparently it was truly amazing.. We had been gone all weekend and I was too tired to watch anything last night.
On my TV:::
During the day I do enjoy Days of Our Lives.. Watched for 50 years..old habits die hard!
I like Blue Bloods, and Monk.. IN the evening I watch YouTube videos of BBC TV shows like Escape to the Country, or Netflix reruns of Foyle's War and The Great British Baking Competition.
On the menu for this week::
I am always so inspired by homemakers who are so organized... I live from one meal to the next these days...all I can say is all the left overs are used except for a large Tupperware of cut up watermelon which will taste so good today for lunch!!!
On my to do list:::
Monday~Laundry..Wash the bed linens and comforter from guest room and clothes from our weekend trip.
Tuesday~ visit to the podiatrist...encourage Hubs to try to finish the carpet take up and hardwood cleaning in the guestroom this week so we can put that room back together.
Thursday~ Luncheon at church
Family reunion coming up soon.. need to plan my dish!
I am thinking strongly of stopping at the Amish market and getting a peck of peaches to make this:
Classic Bisquick Peach Cobbler for a 9X13 pan Id have to double the recipe
Prep:10 min Total:1 hr 10min
Servings:6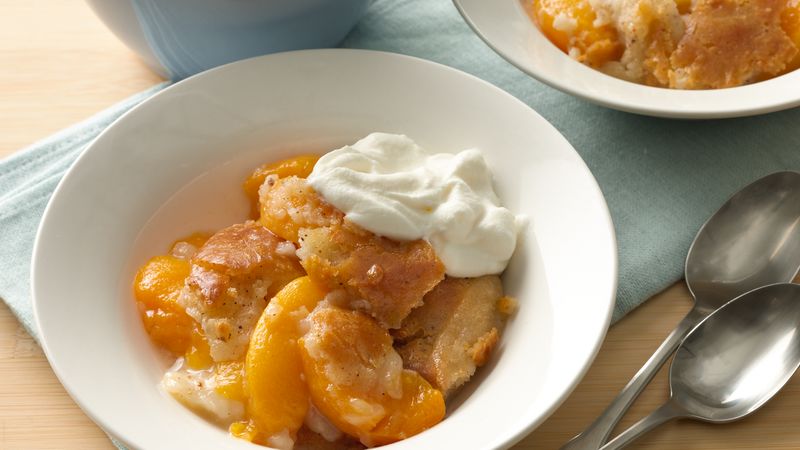 Ingredients
1cup Original Bisquick mix
1cup milk
1/2teaspoon ground nutmeg
1/2cup butter or margarine, melted
1cup sugar
1can (29 ounces) sliced peach, drained or I will use fresh
Steps
2.

Stir together Bisquick mix, milk and nutmeg in ungreased square baking dish, 8x8x2 inches. Stir in butter until blended. Stir together sugar and peaches; spoon over batter.

3.

Bake 50 to 60 minutes or until golden.
Looking around the house:::
I am planning to fill at least 2 large leaf bags with items form the guest room closet and drawers to take to Salvation Army... also a few blankets and coverlets we just don't need anymore!
From the camera:::
What I'm wearing today:::
Right now I'm wearing shorts and a halter top,, but need to get dressed... I'll out on a nice blouse to go to the Amish market... my shorts are still appropriate for a day like today!
One of my simple pleasures:::
I do really enjoy watching Escape to the Country my BBC program about what the countryside in Britain has hot offer the buyer...here is a sample!!
Inspirational Quote, Bible verse, anything you want to share:::