I am in the process of designing our new bedroom look...I have purchased the paint... and bedding
the walls will be Beach Foam by Behr
our bed is a traditional cherry high poster style
so as I have been perusing various cites for ideas I have found that I am taking an idea from here and there.
My purpose is to try to update and freshen the room.. brighten it up to bring in more light but my love of all things Olde World has influenced many of my choices, as well.
These are from Houzz
This layout is great... I love the arhitechural details but our room Im afraid only offers a shed roof and double hung windows . I have purchsed a long rod to effectually increase the width of the window ... and I have purchased semi sheer/ opaque off white curtains and the trim will be white!
I chose this photo because I love the crown molding which would look so wonderful but Im wondering how that would work with a shed ceiling.. Hubs would probably nix that but I do love the look! I love the dark cherry wood with the paint color and the various sizes and patterns of oriental carpets... Hubs will not let us purchase one large carpet because too much of it would be under the bed..
My comforter with coordinating pillows is a Jacobean print with blue, gray, and bronze and a bit of off white..
My favorite coordinating pillow
is just the style that I want to find fabric to redo a small chair and the top of the Lane cedar chest. Last week while browsing my consignment shop I found these perfect wall decorations... I want to find just the perfect flowers to arrange in them not too much but just right!!
SO I am still searching other appropriate decor items...
I do love these mirrored bedside lamps
this one is pretty
and since I have a mercury glass theme going on this one isn't bad either.. neither is the price at half off!!!!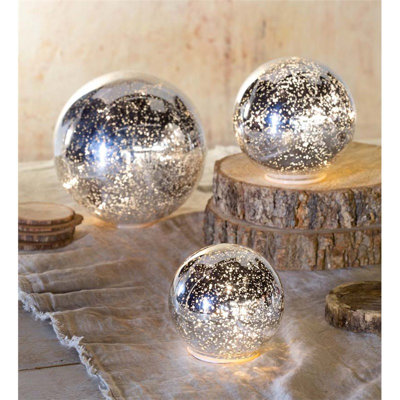 I am loving these balls that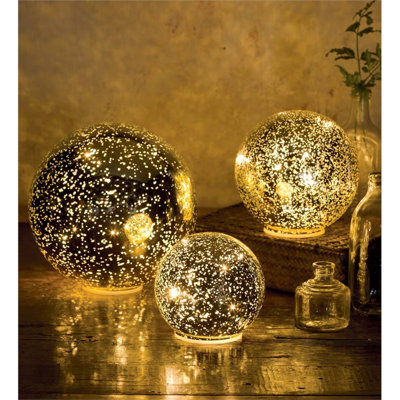 Create a romantic ambiance.. dont you think?
Perhaps I need to get the gold!!
Decorating is so much fun... so what is holding me up???
I have to take the wall paper off of one wall... it is strippable but there is the issue of the glue.... BAh humbug! But this is definitely our next summer project!!
Amaze Me Monday
Make It Pretty